Permacluture Design and Installations: Transforming land for food and water security and economic opportunities.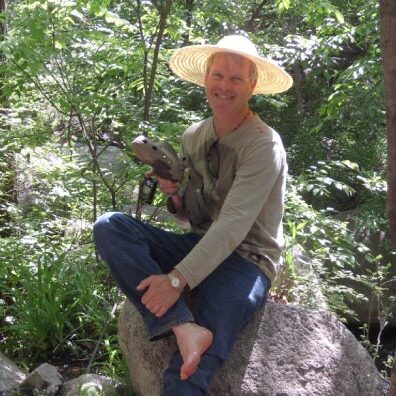 Michael and his team have consulted on permaculture design projects and installations across the globe. Clients range from individual home owners, beginner farmers, growing farm businesses, communities, government sector, NGOs and multinational corporations.
Projects have included land rehabilitation, increasing regional indigenous biodiversity, reforestation, rainwater harvesting, pond development, swale network design, market gardens, kitchen gardens, organic seed farms, tree nurseries, fruit & nut orchards, food forests, vermicompost & composting, livestock infrastructure & husbandry, hydro electric infrastructure, solar power, and gravity fed irrigation.
Michael teaching permaculture principals to African schoolchildren.
Imagine walking through your land or project site with Michael envisioning and designing your open landscape canvas to transform what you have into a thriving healthy productive project that provides you with food, water and economic opportunities to sustain you, your family and community.
Whatever your landscape, whether open, dry and depleted or overgrown and neglected Michael and his team are there to assist you to transform your land into a thriving, healthy and bountiful project.