Welcome to Seven Ravens — design solutions for a greener, healther, more vibrant, sustaining world.
We offer consulting services to develop regenerative, self sustaining frameworks where people, the environment and communities can thrive with abundance and joy.
Michael and Heidi are partners with a combined 50 years of experience who design homes, landscapes, and permaculture systems for families, schools, communities and businesses.
Are you looking to enhance your home, land, business, community or non-profit with  food gardens, edible landscapes, sustainable forestry, water harvesting and renewable energy systems?
Contact us now for a site visit or initial project assessment consultation.
Design For (Re)Generations
Envisioning the Future:

We offer professional Consulting Services across North America and around the world, embracing principals of regenerative design, diversity and fair trade.
Permaculture Consulting
Michael, Heidi, and their team offer a specialized Permaculture Consulting to help maximize the economic and ecological potential of any landscape, from small homesteads to large scale forestry management, encompassing projects as diverse as industrial land reclamation to projects fostering school-based community food sustainability. Our designs aim to continuously enhance the productivity, biodiversity, and health of land and water.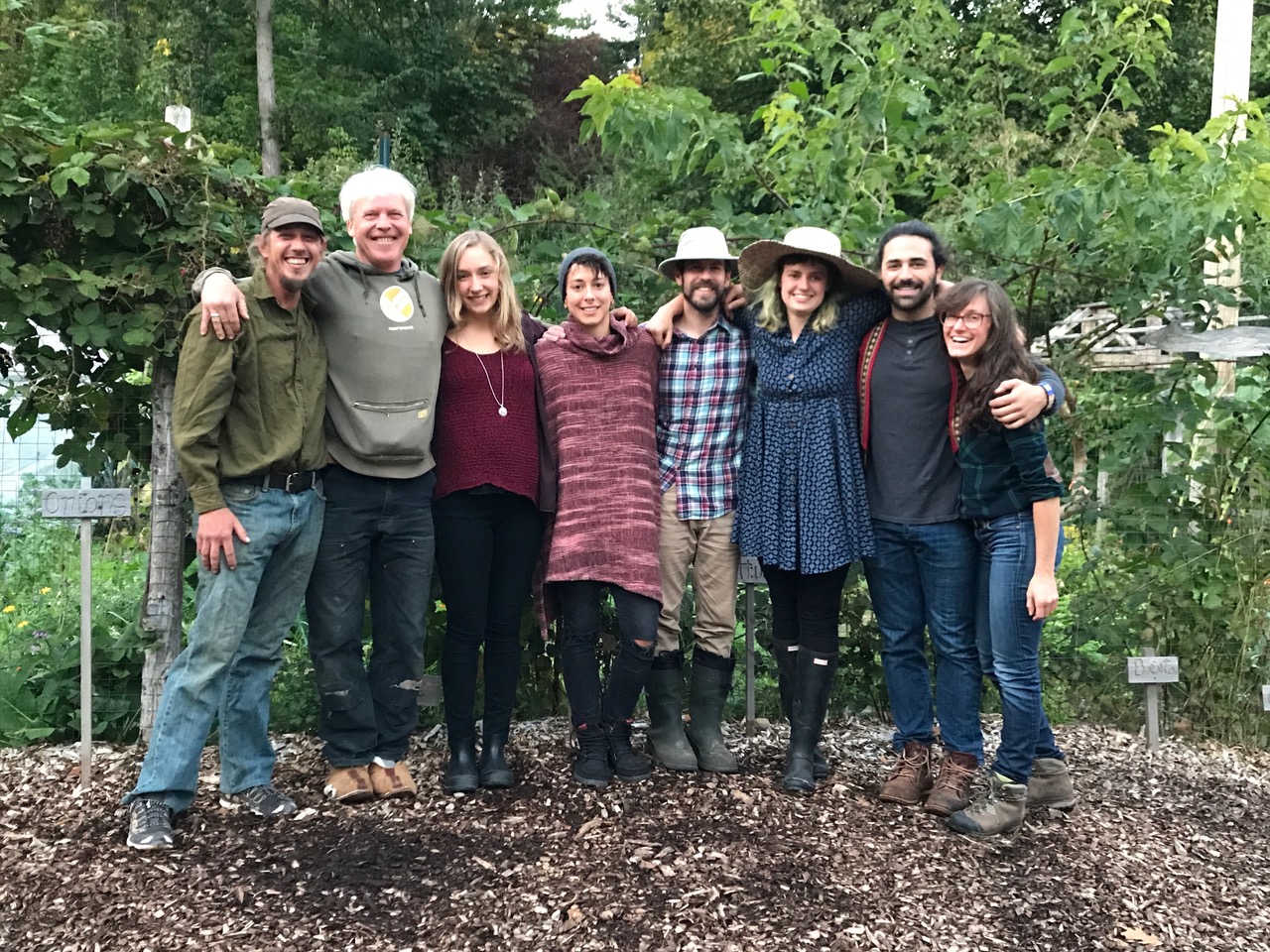 Michael has been passionate about the environment since he was a child. He began working on farms at 16 years old and planting trees at 18. In his early 20's Michael graduated from the University of Guelph with a degree in Agriculture. He then began working around the world advocating for the environment and helping people improve their livelihoods through Permaculture.
Over the last 30 years Michael has focused his attention and expertise towards food and water sustainability for communities including years of work in East Africa empowering youth and teachers building adjacency through hands on installations of gardens, tree nurseries and water harvesting systems.  Read more >>
Find Us on Salt Spring Island
1641 Fulford Ganges Road
Salt Spring Island BC
Our farm is 10 minutes north of Fulford, 15 minutes south of Ganges and about 20 minutes from both Vesuvius and Long Harbour by car; a bicycle trip will take you 2-3 hours as you stop and take in the incredible views, lakes and roadside attractions of Salt Spring Island.