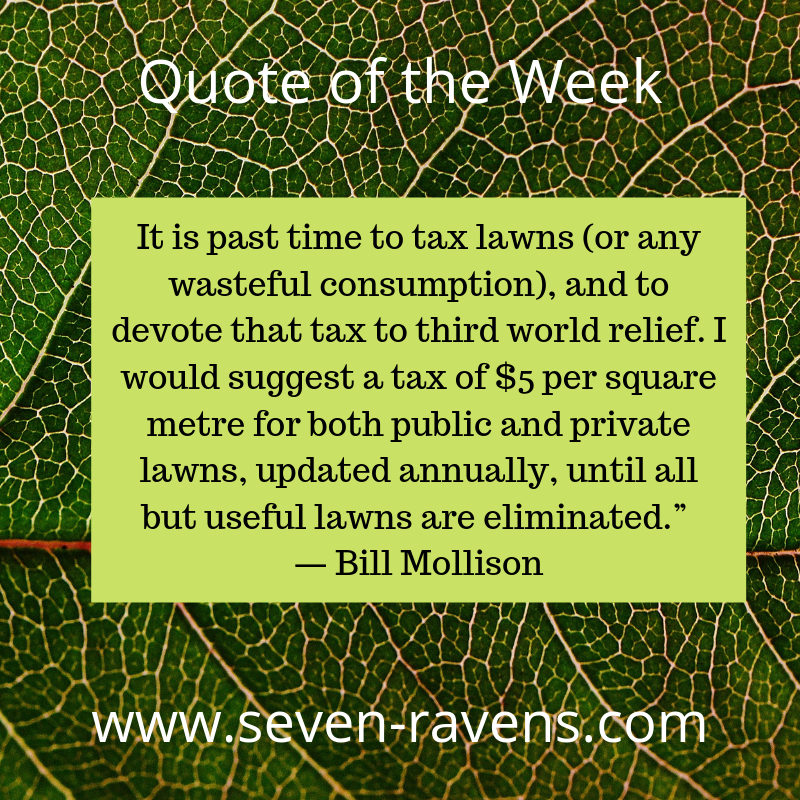 Bill Mollison had some strong thoughts on lawns – it's hard to think about how much water and pesticides are used to maintain the 'perfect' lawn. Hopefully in the future priorities will lie with food security instead of grass security ! What we can do is continue to learn and teach the permaculture way as…
Stay in Touch!
Join our mailing list
Find Us on Salt Spring Island
1641 Fulford Ganges Road
Salt Spring Island BC
Our farm is 10 minutes north of Fulford, 15 minutes south of Ganges and about 20 minutes from both Vesuvius and Long Harbour by car; a bicycle trip will take you 2-3 hours as you stop and take in the incredible views, lakes and roadside attractions of Salt Spring Island.